Weddings By Roberta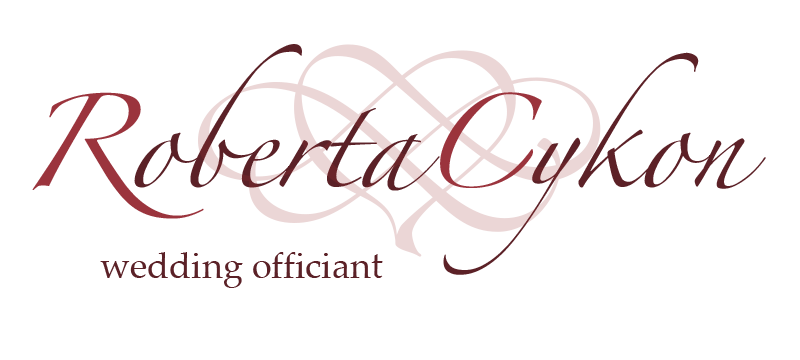 All Roberta's life she is drawn to formal events. It started as a child when she watched the Royal Wedding of Prince Charles and Lady Diana. Since then Roberta has learned many aspects of the wedding profession in a hands on way and learned the behind the scenes what each area entails.
In 1995, Roberta had the opportunity to fulfill one of her goals of driving limousines. From a very young age, Roberta had the opportunity to meet a female limousine chauffer, and she was led to want to drive limousines. Thanks to Richard Talley, her dream was made possible.
Roberta was featured in 1997 in Limousine and Chauffeured Transportation Magazine, for her childhood dream to become a reality. Roberta has been drawn her whole life to formal events, weddings and private affairs. After she had had on experience talking to bride and grooms while driving them she realized that couples were missing a key aspect "Personal Attention".
After 1997, Roberta started assisting friends who were getting married, looking for venues, making flowers, hair and makeup for the bridal party (Roberta is a Licensed Cosmetologist Instructor and also carry's her managers license in Cosmetology). Roberta learned her vast background of event function through life experience.
In 2008, Roberta became ordained through the Universal Life Church Monastery to begin wedding officiating and became more involved in the personal aspect of a couple's ceremony, the bringing of two and making them into one.
In 2009, Roberta became a Certified Coach Practitioner through Certified Coaches Federation.
Since 2008 Roberta has assisted and married many couples and was determined to find a way to make the couples day unique, and also help the couple have ease on their day. Roberta has walked into many weddings helping the couples last minute from having an Emcee to serving food and cleaning up the venue. Since then Roberta decided to make that a part of her assisting the couple on their wedding day. Roberta is highly recommended because of the unique roll she plays in the couples day. Roberta does not stop from the wedding service, she assists the couple until the day is completed.
Roberta has a background in vast areas of wedding services, that Roberta can offer you a unique wedding package for you.
Since every event is different, Roberta creates a personal ceremony that is tailored around the couples personal beliefs and needs. No two services are alike. Roberta takes the time to give the couple, family and guests a memorable experience and take the pressure off of the bride and groom. Roberta wanted to make her services unique yet reasonable. If you are looking for wedding services that will be uniquely tailored to your day and event. Roberta can assist you.
Roberta wanted to step out of the box of the Typical officiant and offer you unique services that saves the couple time and money. Roberta offers each wedding package to your unique areas, prices vary, depending on level of serve, time and amount of travel. all services are done by Roberta.
*** Wedding Ceremonies must be done in the State of Ohio. Vow Renewals and Intimate Proposals can be done in any state.
Testimonial
"My name is Pamella Reid and about one year ago, I was living in Cleveland and I needed to get to Alliance, Ohio. I had just met Roberta Cykon and she gracefully offered and drove all the way from her home town which was not Cleveland but a different city. She drove 1 hour to come and get me then another hour to take me to Alliance... Since then my life has not been the same. Just her obedience to helping me launched me to a place in God where I had no other choice but to trust him... My relationship with Jesus has since grown. Now I am back in Cleveland, Ohio more focused, encouraged and excited about God."
- Pamella Reid
Cleveland, Ohio
Motivation Request
Do you need motivation? Simply fill out the request form and the Motivation For You Consolation Team will send you a personal encouragement message within 48 hours.
Request »
Contact Us
Motivation For You
PO Box 111
Fowler, OH 44418
(330) 442-8185
Contact Us Online »